ToolTipsFactory .NET 1.2 released!
Abstraction Systems is pleased to announce the release of
the ToolTipsFactory for .NET 1.2.
April 5, 2004 Version 1.2 of the ToolTipsFactory is now available, offering new features and many improvements.

The ToolTipsFactory is a set of components designed to add visually and functionally sophisticated ToolTips to Windows Forms applications. These components give application developers the possibility to add really dynamic tooltips to their applications, with single- or multiline text, images or even animations as content. They also give programmers full control over size and layout of the ToolTip's background, border and behaviour.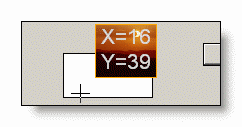 Read it at the external site...
Size: 21.53 MB
The ToolTipsFactory consists of four independent components:
SingleLineToolTip
This component adds a ToolTip to all controls on a form to show one single line of text. Optionally it can display an image or movie on either the left or the right side of the text. The layout and behavior is fully customizable.
MultiLineToolTip
This component enables the controls on a form to show multiple lines of text in the ToolTip. The number of lines is only limited by the size of the selected font and the vertical screen resolution.
ImageToolTip
With this component it is possible to show any kind of image (icons, photographies, dynamicly created drawings etc), in the tooltip. The images can be assigned at design-time in Visual Studio, loaded or dynamically created at run-time by the application.
AnimationToolTip
This component gives your application the capability to pop up fully animated ToolTips. The animation (the movie-clip) can be assigned and edited at design-time or it can be generated dynamically by the application.

Features and Capabilities
All components have the following features in common
100% managed code
Works with .NET 1.0 and 1.1
Full Visual Studio integration and support (Version 7.0 and 7.1)
Full Visual Studio designer support (dynamic tooltip testing right inside VS)
All layout elements are fully customizable (Border, Font, Background, Content) in code and through Visual Studio designer's.

Layout elements (Border, Font, Background) can be rendered with solid colors, multicolored gradients, hatch-patterns and textures. Text can be rendered with shadow and the desired alignment can be selected.

Full transparency support. (E.g.: make a multiline text with shadow float over your control, or show a semi-transparent framed photography of the person selected in a listbox).

ToolTips can be configured to stay where they pop-up (classical tooltip behaviour) or to smoothly follow the mouse pointer. The latter possibilty allows a really dynamic use of ToolTips, like showing real-time mouse coordinates, implement a magnifying glass to look at images or show any information you like next to the cursor when moving the pointer over an image or diagram.

Layouts can be saved and loaded either at design-time or at runtime. (XML-files)

The ToolTipsFactory components provide their service as extended properties to all controls on a form. (I.e., each control on the form gets a new property, where you can assign the text or image to show in the tooltip for the specific control.)

All layout properties of the component are overridable through this extended property. This allows making the same ToolTip look different for each control on the form. E.g.: The tooltip-text for the Delete-Button is red and for the Save-Button green. Layout properties are overridable at design-time or dynamically at runtime.
Additional features of the AnimationToolTip component
Smooth, flicker-free display of movies in ToolTips.
A movie-clip can be assigned to each control on a form through the extended property provided by the component.

A powerful Animation-Editor allows you to create and edit your own movies (see Image 1).

All kind of images can be imported as animation-frames.

Animated Gif-images can be imported and translated in to the ToolTipsFactory Animation-format.

Imported images are automatically scaled down to the desired size.

ToolTipsFactory-Animations do not have a static frame-rate. Individual display-time's can be specified for each animation frame. This allows to create really compact animations (e.g., instead of storing 30 times the same image to get one second of movie showing a static scene, you just define the frame to be shown for 1000 ms).

Display-Time of each individual frame can be defined with an accuracy of 10 ms.

A powerful timing-editor allows you to accelerate or slow down animations with a multitude of timing patterns (linear, exponential, logarithmical, free).

Individual frames or groups of frames can be edited with a powerful image-editor (contrast, brightness, fuzzy color replacement) right inside Visual Studio.

Import and export ToolTipsFactory Animations as XML-files.

Full transparency support.

Automatically converts image-formats, depending whether transparency is needed or not. (I.e., if an a JPEG-image was imported for an animation frame (JPEG doesn't support transparency) and you define a color or a region in the image to be transparent, the image is internally translated into a format that supports transparency.)

Animations can also be dynamically created or modified at runtime by the host application.
Additional features of the SingleLineToolTip component
A symbol (any kind of bitmap-image) can be displayed either on the left or the right side of the tooltip-text.

A ToolTipsFactory-animation (see above) can be played either on the left or the right side of the tooltip-text.

The animation can be edited as described in the additional features for the ToolTipsFactoryAnimation component.

Smooth, flicker-free display of movies in ToolTips.
Additional features of the ImageToolTip component
This ToolTip component displays any kind of Image instead of text.
More information about the ToolTipsFactory, screen-shots and samples, and a fully functional evaluation package for download can be found on our web site:
http://www.abstraction-systems.com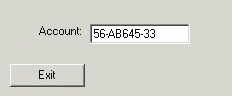 | | |
| --- | --- |
| Language: | VB.NET |
| Product: | VS .NET |
| Platform: | Windows |