4096 Users read it.
Must-see AIR applications
(June 28, 2007)
Since the alpha release of Adobe Integrated Runtime (AIR; formerly code-named Apollo) on March 19, dozens of next-generation rich Internet applications (RIAs) built on top of the Adobe AIR runtime have been designed, developed, and distributed across the Internet.
Flash Enabled prepared several overviews of must-see AIR applications and we also spotted a $100,000 contest that challenges you to develop the best Air application.
Read it at the external site...

Here we highlight some must-see sample AIR applications that where spotted by Rob Christensen from the Adobe team:
Twitter is a very simple way to keep in contact with friends and find out what they are up to, typically in the form of a sentence. For example, someone might publish a message that he or she is "checking out the Adobe AIR beta" or "washing my car" and this will be broadcast to friends of that individual using a variety of media, including the Twitter website, SMS messages, and instant messengers.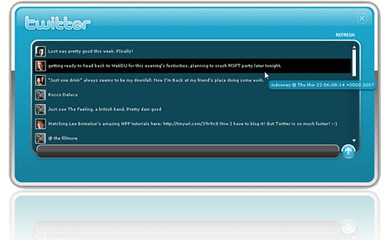 Kuler desktop is a rich Internet application (RIA) that has hundreds of community-contributed and -rated color schemes. Initially released as an application on Adobe Labs, the Kuler team recently released an Adobe AIR version that is extremely stylish and useful.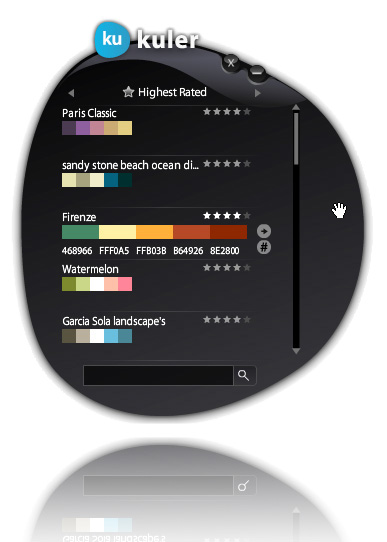 If you're behind on your favorite blogs and want to be able to read them on the go, downloading Fresh is highly recommended. This application enables users to view, manage, and share their RSS feeds.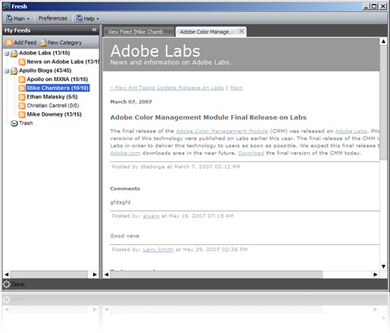 Finetune is an online music recommendation service that streams songs from your favorite artists and creates playlists tailored to your unique interests.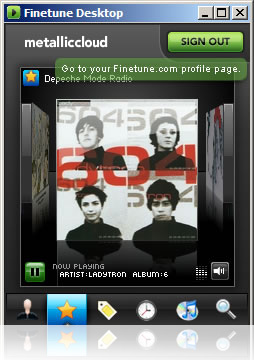 This application demonstrates many advantages to the Adobe AIR runtime, including how well Adobe AIR applications can interface with web APIs such as the Digg API to create highly customized user interfaces.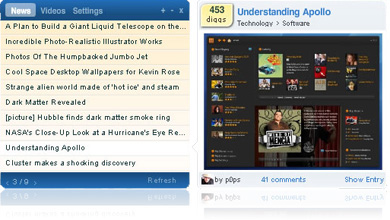 The Flex developer community is pushing new ground every day. One way to keep up with the community is to install the SearchCoders/Dashboard, which makes extensive use of Adobe AIR capabilities. This Flex based application has many brilliant, community-focused features.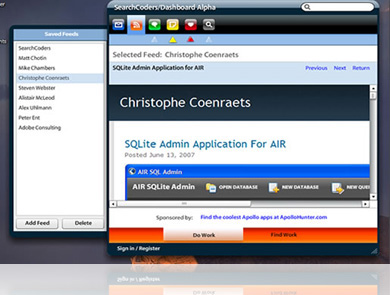 And to put the cherry on the cake for all of you who build unique Adobe AIR applications, there is an Adobe AIR developer derby. The one who builds the best AIR application wins the trip of his/her life, a travel certificate valued at up to US$100,000!