834 Users read it.
More Signs of New iMacs
(October 1, 2009)
"Apple has reportedly told some of its retail outlets not to expect to get any more of certain mini and iMac models."
Last week Mac news and rumor site AppleInsider reported that new iMacs would be introduced soon, with a revamped industrial design and possibly sporting Blu-Ray drives.

Read it at the external site...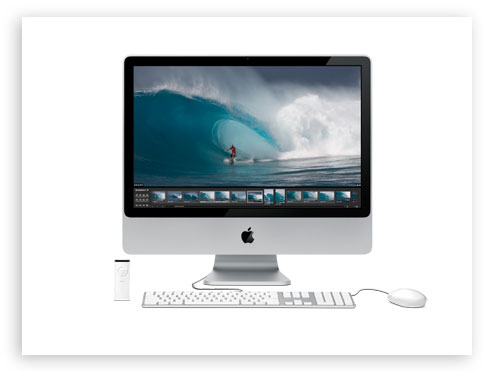 Now the site reports that Apple retail outlets have been informed that orders for certain desktop models would not be filled - specifically, none of the iMacs nor the low-end Mac mini.

The Mac mini now comes in two configurations, both with the same chip and graphics but one with half the memory and about a third the disk space as its sibling. The line was last refreshed last May.

AppleInsider had also previously speculated that a new iMac line might see the same kind of price reductions that the MacBooks did in June, pointing out that the 20-inch model's price in the education market was $300 less than its list price.

At the time, it was noted that such a reduction wouldn't leave much room between the 20-inch iMac and the higher-end mini, which now lists for $799. Elimination of the lower-end mini and a price reduction in the more capable model would maintain the price differential between the all-in-one iMac line and the lower-powered, monitorless minis.