698 Users read it.
Microsoft extends Mac Office support
(October 15, 2009)
"The company said that it would extend the five-year-old suite's support until Jan. 10, 2012."
Just a day before Microsoft was to have retired Office 2004 for Mac by ending updates and fixes, including security patches, the company said that it would instead extend the five-year-old suite's support until Jan. 10, 2012.



Read it at the external site...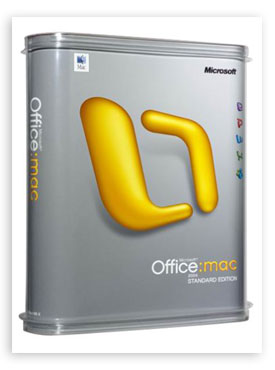 Microsoft announced the 27-month reprieve on its Mac Business Unit's (MacBU) blog , saying that the extension was meant to give Office 2004 users, who can utilize Visual Basic-based macros, enough time to migrate to the next edition of the application suite, which isn't scheduled for release until late 2010.
"The date has been extended to 2012 specifically to ensure continuous cross-platform compatibility for Office 2004 customers reliant on [Visual Basic for Applications] until support for VBA is released in the next version of Office for Mac," said Mike Tedesco, a senior product manager for MacBU, in the blog post.

Microsoft scrubbed Visual Basic from Office 2008 for Mac, a move it tacitly admitted was a mistake when it said in March 2008 that the next upgrade would again support the scripting language .

The still-unnamed Office, which Microsoft has only promised by the holiday selling season next year, will also include a Mac-specific version of Outlook as a substitute for the little-loved Entourage e-mail application.